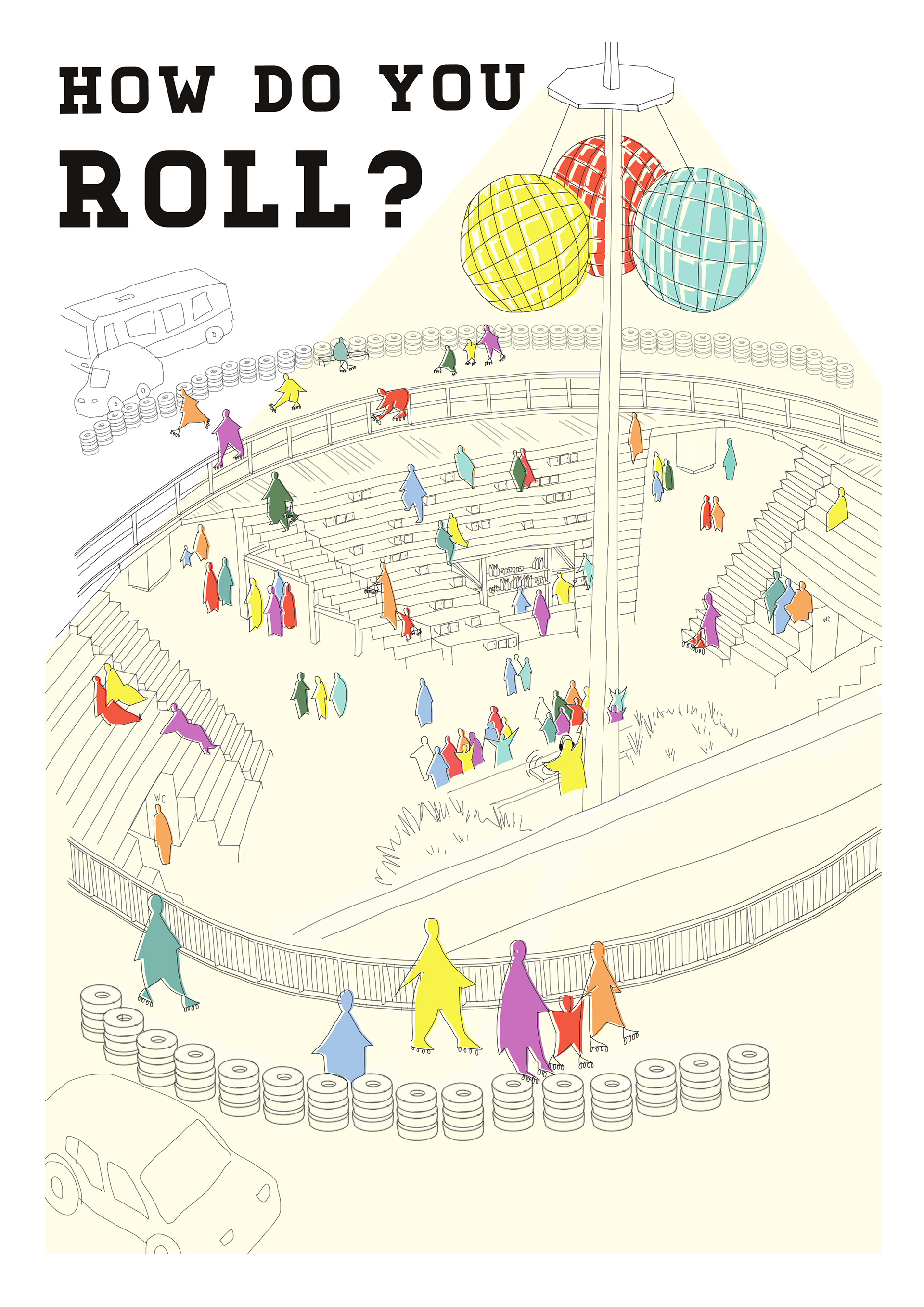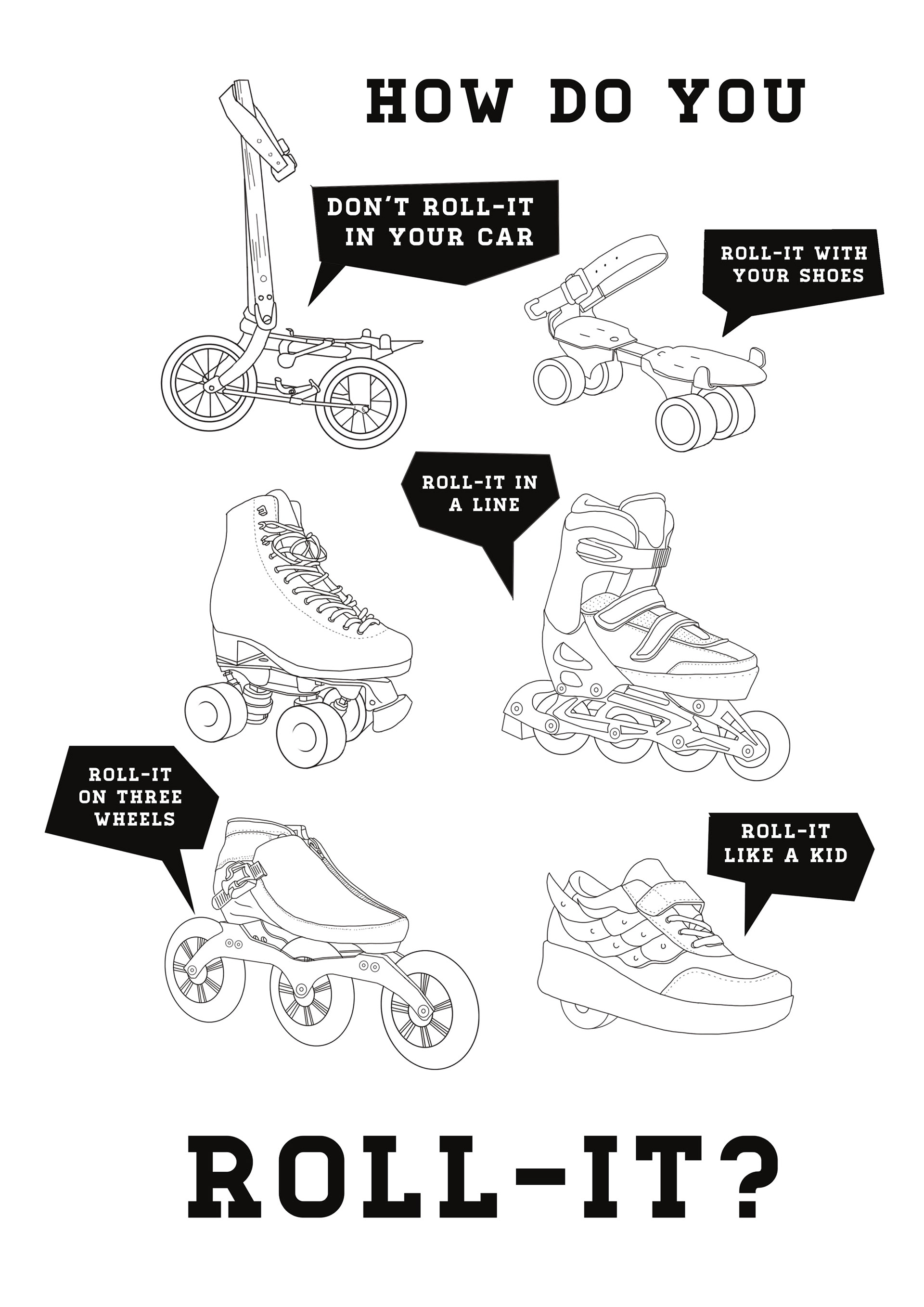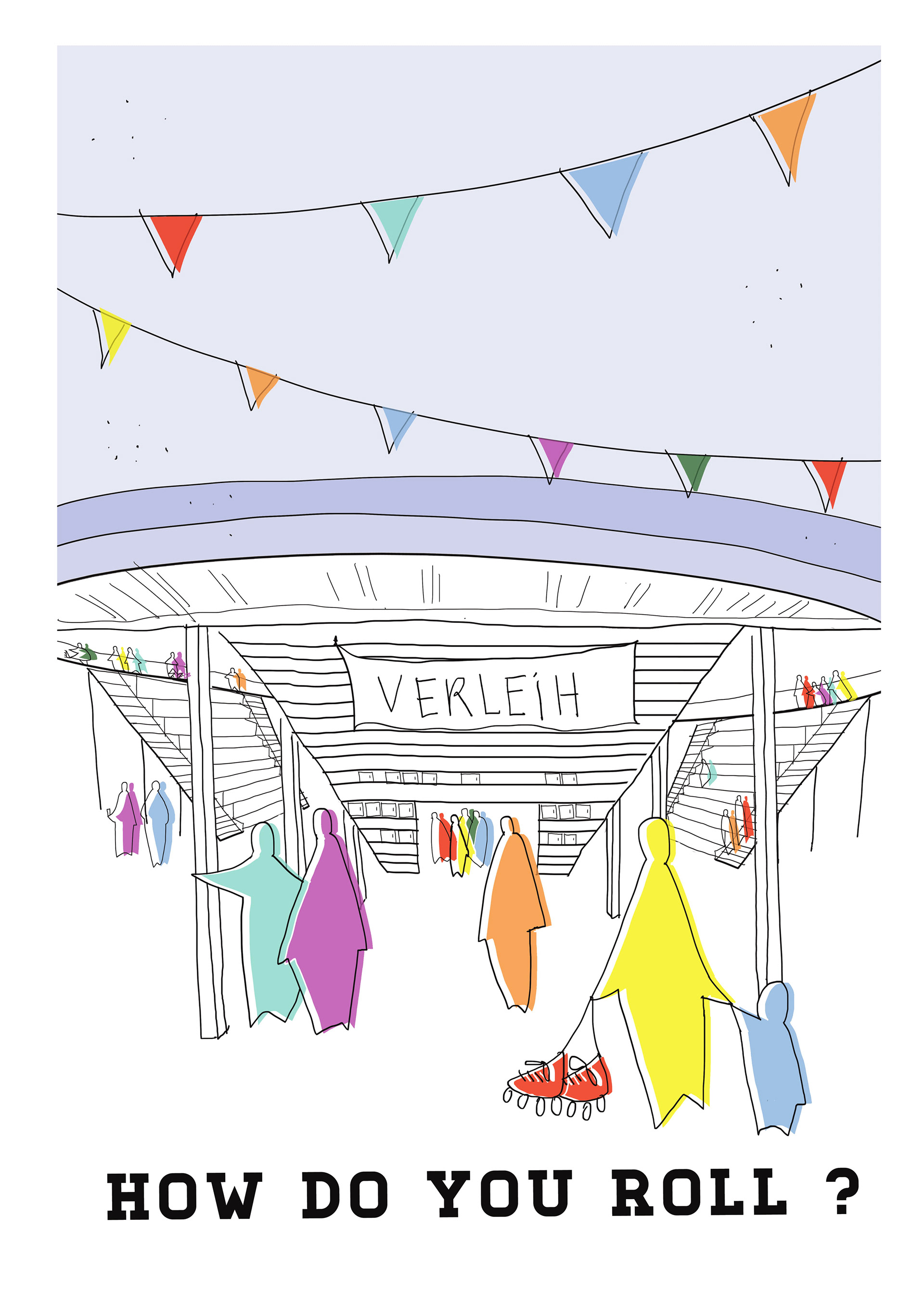 HOW DO YOU ROLL? Student project group Anna Dörrig, Cristina Estanislao Molina, Feydrea Vialista and Paul Stockhausen
Roller-skating and city-making come together in this playful proposal for a public roller-skate rink around the roundabout on one of Stuttgart's biggest traffic intersections: Österreichischer Platz. A square only by name, the Österreichischer Platz breaks the city center in two. On each of its corners pedestrians struggle through a mass of cars and numerous traffic lights in order to cross over from one side to the other. Our proposal is an attempt to bring urbanity to one of the greatest Unorte (or non-places) in Stuttgart, a place that today is ruled by cars.
How do you roll? should take place once a month. In a timeframe of a few hours roller-skaters take to the streets to display the fun that can be had round and round the roundabout. Mobility in the city can be much more than just a commute on the train, or sitting alone in a car. We pose our guests the question How do you roll? in the broader sense. Do you roll in a car, or on the train, or on wheels? do you roll reading a book, or talking to a neighbor? Can mobility be fun? Can it be different as it is today?